The Last Week...
Last week was crazy. We hosted a conference here at USMA and there were about six of us who worked our collective ass off to pull it off. It started Sunday morning and went through Thursday morning, with little to no break in between. I think it was a decent learning experience for me though...particularly about delegation and follow through. Hopefully I remember all the crap I learned though, instead of flushing it like I normally do.
I was kind of the voice of the conference...the guy who made announcements and took care of little business like introductions or if people needed help, directing them to the right place...which made for a strange atmosphere. It seemed all the delegates knew me whereas I knew only a handful of them. On the last night, when we had our banquet, people I didn't know kept coming up to shake my hand..."Adam, you did a great job, thanks" and things like that. I guess it felt good to know my work had been appreciated, but it was still strange.
On Halloween, I went to the Superintendant's house. His basement is supposedly haunted, so he invites some cadets to spend the night in there. Me and Chris showed up in costume, as that was an option, dressed as new cadets. We had on short shorts, white t-shirts, low quarters and dress socks pulled up to our knees. Thinking everyone else would be in costume too, we both felt a little silly when we walked in and all the other cadets were in khaki's, polo's and loafers. The Supt. offered us each a beer, which we accepted, and joined the group...drinking beer in our costumes looking a little foolish.
The night got better and we watched scarey movies and went to sleep in the supposedly haunted basement. The basement reminded me of the haunted room in my Aunt's house...now, if you want haunted, that one is for real. My imaginary friend Steven used to live in it and the playhouse in their backyard. Damn, I was a freaky little kid wasn't I?
Next week is looking similarly stellar as I have a meeting on Saturday, a trip section on Monday (along with two meetings...which I have to cancel) and a presentation on Tuesday...bleh. Until then, enjoy these pictures of me taken last night:
First, I poured Mary and I some beer...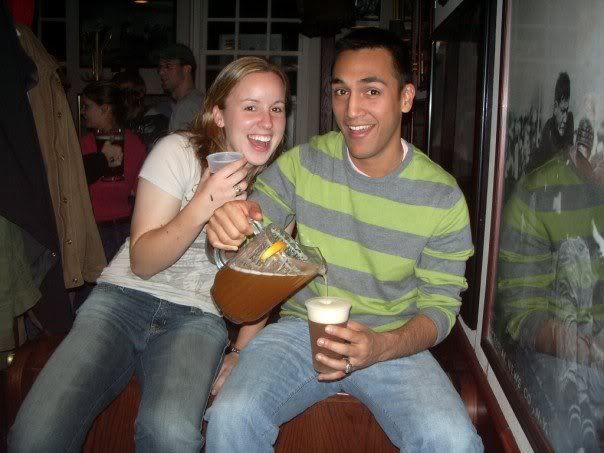 Then Robbie and I sat drinking responsibly and looking debonair...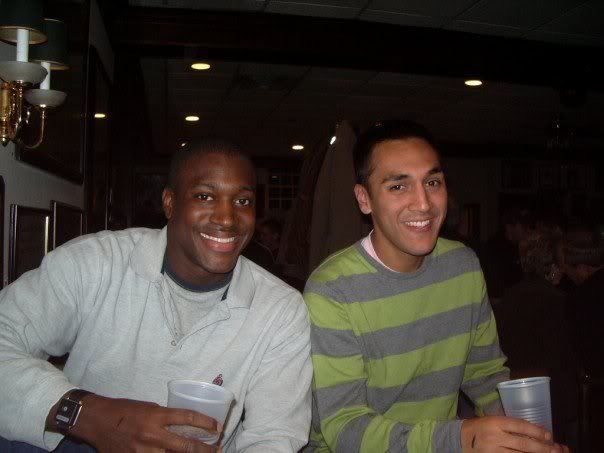 I saw some good old friends...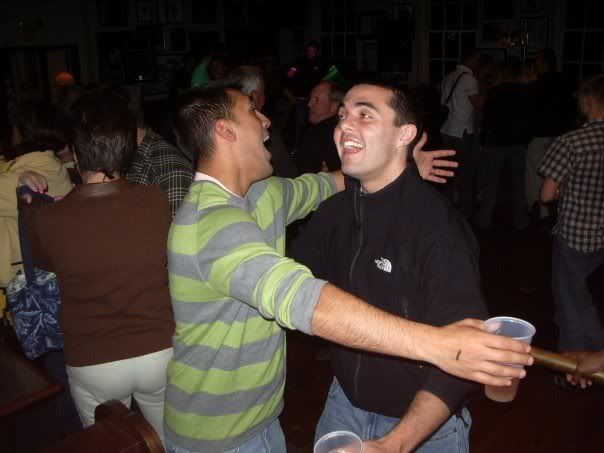 And then I started to do some really cool things, like this...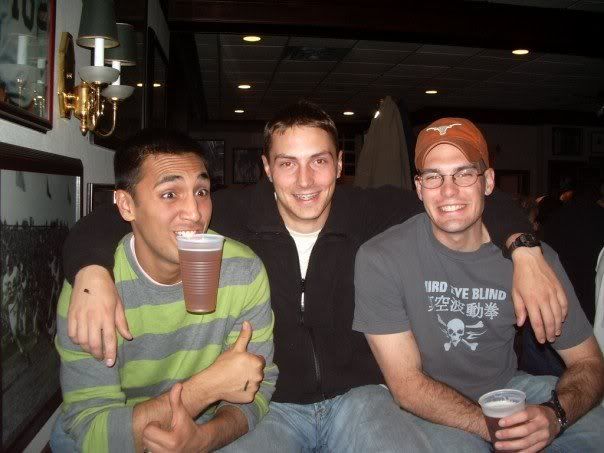 And, in the end, me and Kev-O showed how really cool I am...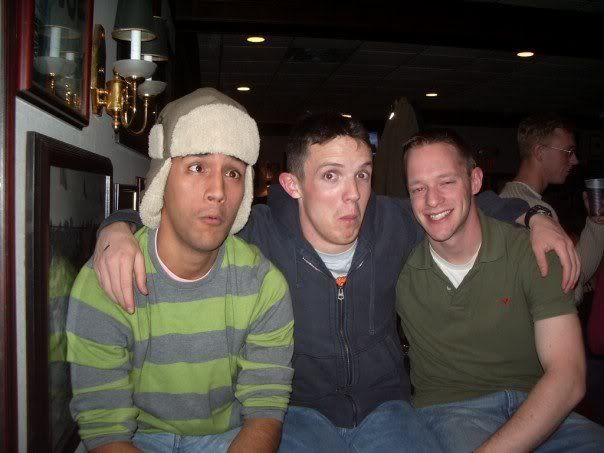 I would like to point out, however, that despite this pictures, I didn't drink all that much as I'm learning to drink in moderation...I just take stupid looking pictures most of the time. Oh...and I guess that means my "quitting" drinking didn't last a week. Sorry Chuck.